EmpowerU Graduate Receives Vehicle
Dori Pope, EmpowerU Graduate Receives Vehicle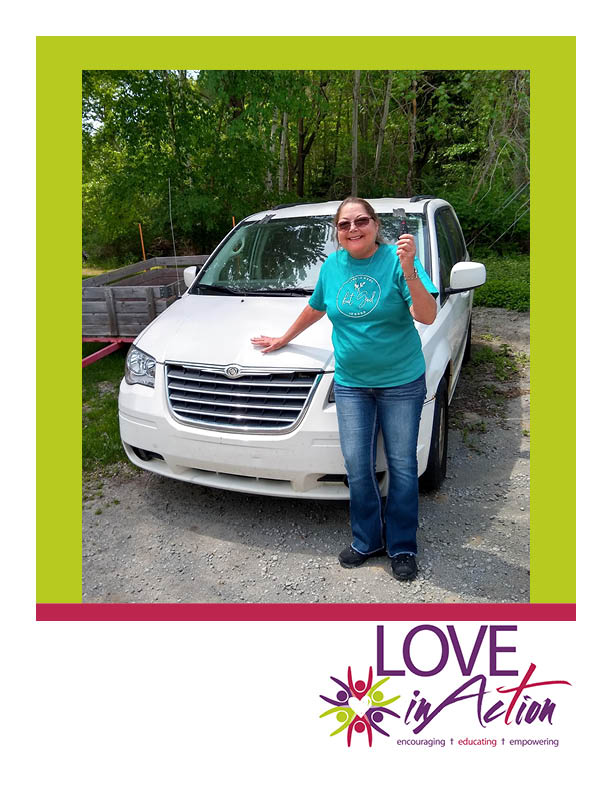 "My name is Dori Pope. I am a Resident Assistant at Hope House.
I would like to convey my sincere gratitude to Love in Action and community partners that made this very generous vehicle donation possible.
I came to Love in Action after my husband of thirty years passed away in November of 2019. The insurance policy my late husband purchased through his work had specific stipulations and I did not receive a payout. This situation added to the COVID-19 shutdowns brought tremendous financial hardship to my family. Thank the Lord for Love in Action and Hope House for accepting me. I used all of the stimulus and UIA income to buy a motor home after losing the mobile home my family lived in. My son and grandchildren now at least have a roof over their heads.
I have been blessed to be a part of Hope House and the EmpowerU program. I graduated from Hope House and the Financial Fitness program. Upon completion, I became eligible for the car donation ministry and received a van. Transportation will allow me more opportunities as I move forward in my journey. I pray that I will be able to attribute as much back to Hope House as they have given me.
Thank you for reading my story and God bless you."
Subscribe and Stay Connected!