Volunteer Appreciation -Clinic
Volunteer Appreciation Week 2023
"Wow! That is the response of our staff regarding the many people who selflessly give their time and talent to serve on our team. Our volunteers go above and beyond with patients, taking the time to listen and provide hope. When you see a dental assistant, physician, nurse, dentist, hygienist, student, or administrative person extending themself to help others outside of the workplace (and some within their workplace) and without pay, it speaks volumes. Many are working, and others are retired and still giving. It is love-in-action!
People see Jesus through the practical way our volunteers provide care and respect. Healing happens, and trust builds. Without these precious volunteers, this Clinic could not exist. With these volunteers, the Clinic and our community improve. Thank you, from the bottom of our hearts, Health and Dental Clinic volunteers! We love you, and having you on this team is a privilege!"
– Jody Butter, Director of Clinics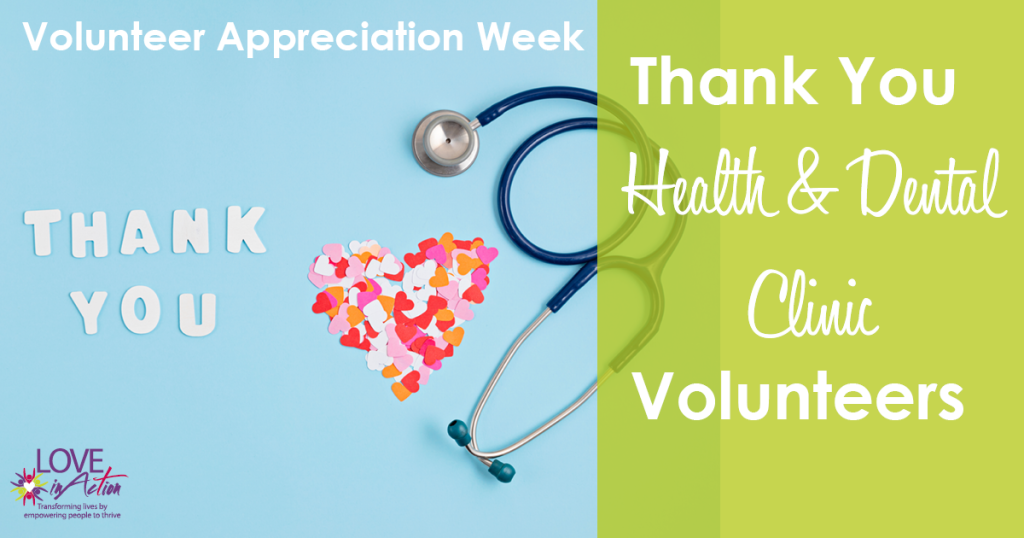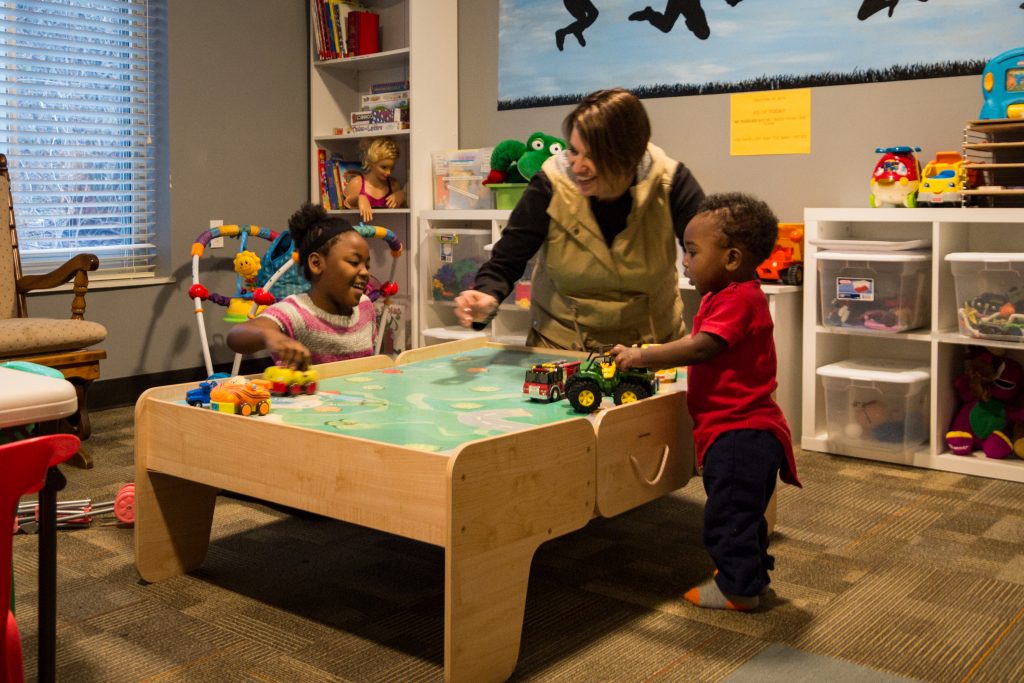 Subscribe and Stay Connected
Connect with us and receive regular updates about Love in Action community resources, events, and our quarterly e-newsletter.