Hope House Anniversary 2021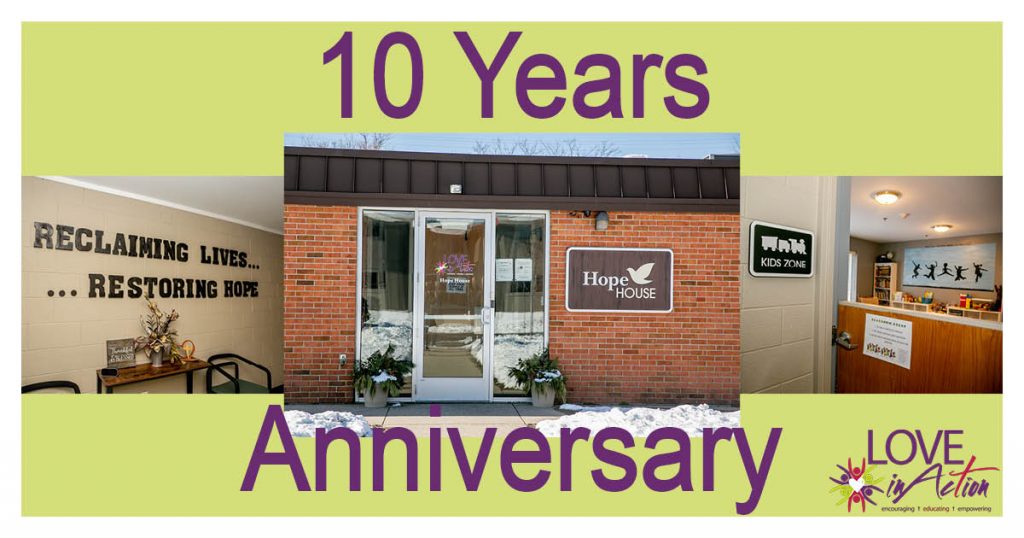 Leah Rust, Assistant Program Manager
Summer 2021
It's been 10 years since Love In Action's Sheltered Housing Ministry first opened the doors to those experiencing homelessness.  Hope House opened for women and children in June of 2011 and Harbor Hall began housing men in June of 2012.  The vision, aptly called, 'Opening Doors, Rebuilding Lives,' has undergone various revisions and modifications over the years, but the underlying values and vision has never changed.
In the beginning, our goals were more focused on employment and "getting people back on their feet."  Guests participated in classes, helped out with chores, began volunteering and mentoring, in addition to job searching and money management.  Graduations were held for those who successfully walked through the program.
While the basic tenets of the program's structure are still in place, we've learned much more about poverty alleviation, about our own brokenness, and what it takes to empower people to thrive.  Hope House and Harbor Hall have become a place of healing from past traumas and experiences, a place where people are given an opportunity to transform into the men and women that God created them to be. It has become a community where people come to thrive.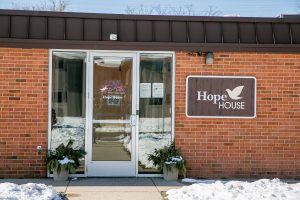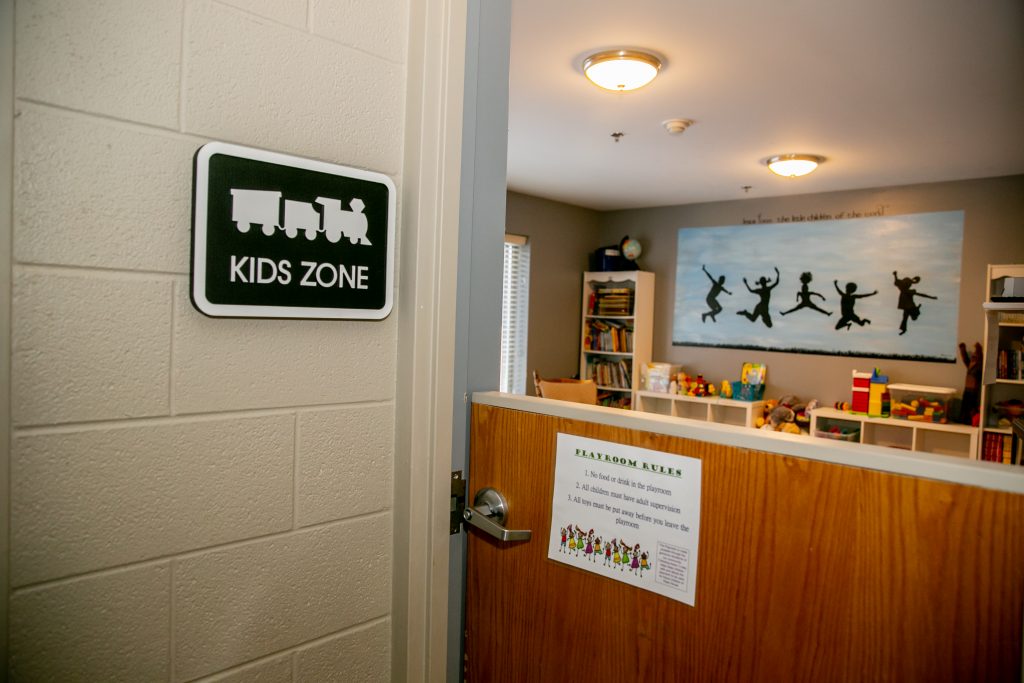 It's been a journey. We've seen our share of heartache, grieving when addiction takes over, when pasts become haunting and when we settle for less than the freedom God is truly offering. But these moments have only ignited our passion. We've also celebrated our share of successes, when relationships are restored, when challenges are seen as opportunities and when people come to realize we are truly and completely loved.
We've learned to hold the program with open hands, relying on God to lead and learning that he often leads through the guests that come to live here. We've learned that a "job" isn't necessarily the THING that will help get someone back on their feet, at least not until other issues have been addressed. We've learned that each of us experiences poverty in one form or another because we're all broken and in need of healing. We've learned that "graduation" may look different based on each person's situation and that one size doesn't fit all when it comes to poverty alleviation. We've learned that with God all things are possible, including working with people with fixed incomes, on disability, with service animals, etc.
What began as a ministry designed for homeless people became a community available to all of us. So as we reflect on these last 10 years, we celebrate the past, and look ahead with anticipation to what is yet to come. Where will God lead us, and guide us? Who will He bring to us next? How many more lives will we get to see transformed by the power of God?
Subscribe and Stay Connected!