Food Truck
Mobile Food Distribution Schedule 2021
Trucks are at St Patrick's Church unless specified.
The Food Truck starts at 10 am. Sign-ups begin at 9 am.
August 13, 2021
August 24, 2021 6pm @ Fruitport Christian Reformed Church (Pontaluna)
August 27, 2021
September 10, 2021
September 24, 2021  *Commodities
September 28, 2021 6pm @ Fruitport Christian Reformed Church
October 8, 2021
October 14, 2021 6pm @ St Luke's Lutheran Church (Nunica)
October 22, 2021
November 5, 2021
November 19, 2021
December 3, 2021
December 17, 2021
* Commodities is a separate distribution from the Feeding America Mobile Pantry. Commodities, provided by Community Action Agency, is a government food program to help low-income families in Ottawa County. Food will be distributed from the Love in Action Box Truck. For eligibility details and additional program information, click here.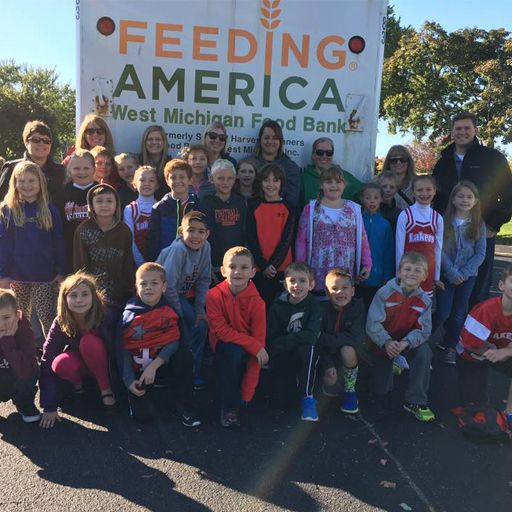 Love in Action partners with Feeding America and other sponsors to help anyone in the tri-cities area who may be struggling with food insecurity. Each truck provides fresh and shelf-stable, nutritious food. There are no eligibility requirements.
Your donation makes this food truck possible. Please consider making a one-time, or recurring donation to help feed the people in this community. Each distribution costs $725. Thank you for your support!
St. Patrick's Parish Parking Lot
920 Fulton St., Grand Haven, MI 49417